Down Comforter
Sweeten Your Sleep Space with Natural and Synthetic Down
Is it a myth that a luxurious bed and bedroom make for more comfortable and content sleep? Soft or silky sheets, fluffy comforters and a pile of luxurious pillows are often the things that come to mind when we think of the ideal bed for throwing our tired bodies into.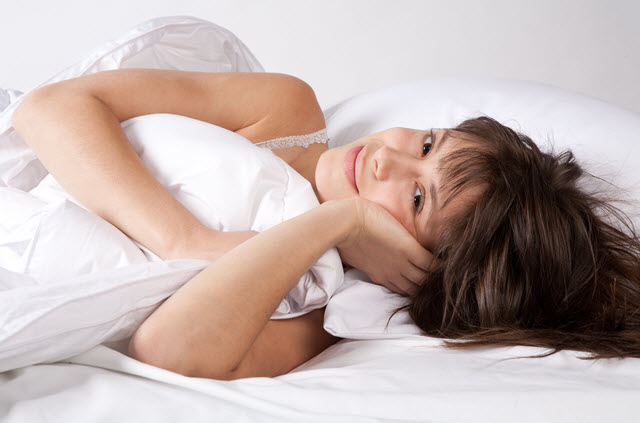 A goose down comforter is a perennially favorite item for making your bed and sleeping area more appealing and opulent. For generations down has been used as stuffing or filler in blankets and comforters and for good reason: goose down is naturally holds body heat in and keeps you warm.
Feathers vs. Down – Birds, ducks, geese and others have two layers of feathering: first the outer colorful plumage of flat-ish feathers each with a stick-like quill that runs its length. Down is the very soft, very fluffy under-plumage that grows close to the body of the bird—for warmth and protection from the elements.
Types of Down Comforters
You'll no doubt be dazed and confused at the litter of down comforters on the market and cheap does not always make for a good product. You can find good sales, but use these tips for buying a high-quality down comforter:
Down quality is perhaps the most important element when looking for a comforter and is denoted by "fill power." This is a rating based on the loft and softness of the down filler. Fine and high-quality down provides more natural insulation—it's rated higher in fill power—than poorer or cheaper qualities of down which can flatten out quickly and reduce insulation, resulting in lower fill power ratings. Fill power ratings range between 300, which is not so good, to well over 700, which is top of the line.
Goose down is the most valued, versus duck or any other type of down. It even exceeds most synthetic fillers, though some allergy-sufferers must opt for synthetic.
Baffled comforters are those in which fabric spacers have been sewn to allow the down optimal loft space. Baffles of all kinds are used in heating systems and other engineering applications in which air flow is critical. Baffled comforters are superior and more expensive.
Type of cotton covering is important in your consideration, as well. In most cases you'll cover a comforter with a duvet that can serve as protection, but the cotton casing should also provide an adequate shield for the down. Generally the higher the thread-count the better.
Synthetic and Hypoallergenic Comforters
For a lot of people natural down is just not an option. Allergy sufferers may have real resistance to down. You'll find a wide variety of hypoallergenic and synthetic "down" comforters.
Natural down is collected in a variety of ways—some that are downright cruel to the animals--so if you're eco-conscious you may want to do some research before investing in that luxurious goose down comforter.
These Things Helped Me Sleep Well